Housing First for Youth (HF4Y)
What is Housing First for Youth?
Housing First for Youth (HF4Y) is a rights-based intervention for young people who experience homelessness, or who are at risk. The goal is to help prevent homelessness or help youth to quickly exit homelessness. HF4Y is designed to address the needs of developing adolescents and young adults by providing them with immediate access to housing that is safe, affordable and appropriate, and the necessary and age-appropriate supports that focus on health, wellbeing, life skills, engagement in education and employment, and social inclusion. It is not time limited, and more than just offering housing and supports. 
It is adapted from the standard Housing First model because young people have different needs to adults. The Core Principles of HF4Y are: 
Immediate access to housing with no preconditions
Youth choice and self-determination
Positive youth development orientation
Individualised and client-driven supports
Social and community integration
For more information and frequently asked questions, please check out our introductory brochure, An Introduction to Housing First for Youth (HF4Y).
The Hub is actively working on advocacy tools, training and research, as well as supporting pilot projects on Housing First for Youth in cities across Europe and beyond. If you are interested in starting up, training staff, and or need help evaluating your HF4Y programmes, please contact samara.jones@feantsa.org.
---
HF4Y Community of Practice
The Housing First Europe Hub is trying to establish a Housing First for Youth Community of Practice! This would allow professionals and front line staff to have a space where they can share experiences and knowledge, and confront each other on the practice of Housing First for Youth. If you are interested in taking part in this initiative, please fill out this form.
Feel free to also share the link with anyone who may want to be a part of this community– the more the merrier!
---
THIS Is Housing First for Youth: Europe – A program model guide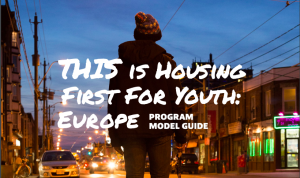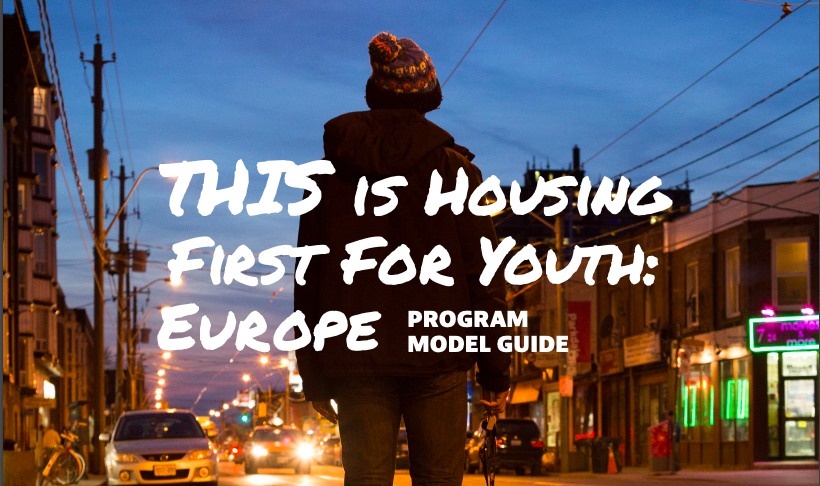 Working in cooperation with our partners in Canada, Ireland, Scotland and The Netherlands, the Hub is delighted to announce the publication of This Is Housing First for Youth – Europe – a programme model guide for starting up and running HF4Y in Europe. The guide is available in English and French.
Read or download the guide:
---
Rock Trust Housing First For Youth Pilot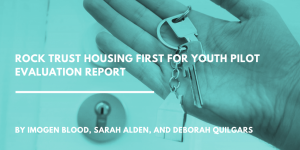 The UKs first Housing First For Youth service, piloted in West Lothian Scotland, saw 92% of young people involved successfully sustain their tenancies and 100% remain engaged with support throughout the project.
Read the Executive Summary here:
Rock Trust Housing First for Youth Pilot: Evaluation Report – Executive Summary
Read the full Report here:
Rock Trust Housing First for Youth Pilot: Evaluation Report
---
Other Resources: